Al Roker's absence from The Today Show for two weeks confused viewers.
Since then, he has explained the mystery behind his absence, saying he was hospitalized after blood clots from a blood clot in his leg spread to his lungs.And there's a fresh update now…
When the beloved weatherman disappeared from The Today Show for several weeks, it's likely that many people were alarmed.
Some folks worried that it might be connected to the medical problems Al was dealing with a few years ago. Al received surgery to have his prostate removed in 2020 because he was fighting prostate cancer.
However, it wasn't cancer that had returned. The well-known weatherman instead delivered some other depressing information.
Al acknowledged his departure from the daily show in a post on Instagram on November 18, 2022. The well-known weatherman and anchor shared his health crisis next to a photo of a bouquet of flowers.
The caption read:
"So many of you have been thoughtfully asking where I've been. Last week I was admitted to the hospital with a blood clot in my leg which sent some clots into my lungs.
"After some medical whack-a-mole, I am so fortunate to be getting terrific medical care and on the way to recovery. Thanks for all the well wishes and prayers and hope to see you soon. Have a great weekend, everyone."
His presence was especially missed during the annual Macy's Thanksgiving Day Parade. It was the first parade he had missed in 27 years.
However, it was still a special day for Roker as he was released from the hospital just in time to enjoy a bit of the parade and Thanksgiving dinner.
Unfortunately, his time at home was short-lived. Roker was forced to return to the hospital after the holiday, where he spent the past few weeks.
His second hospital stay also had another devastating effect on Al – it caused him to miss his hosting duties for the Christmas Tree Lighting at Rockefeller Center.
"Listen, it's been a tough slog. I'm not going to deny this," he said on December 12 during a video appearance.
"It's been the hardest one yet, and you know I've had my share of surgeries. It gives you a profound sense of gratitude for this outpouring of prayers and thanks. I'm a very fortunate person."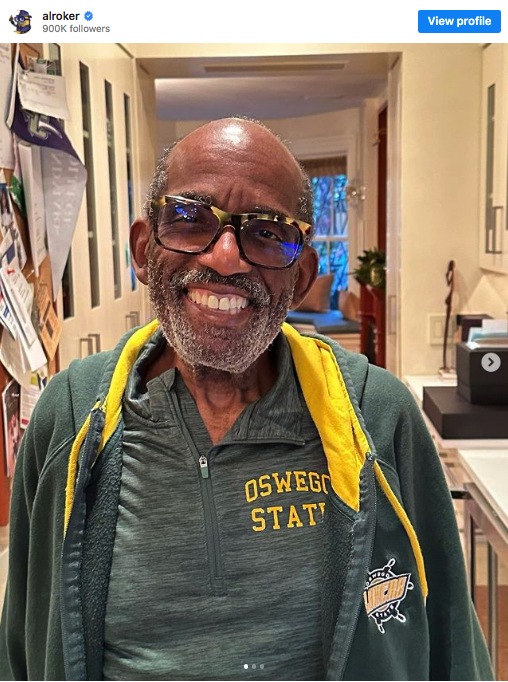 Roker also opened up about his sickly look and why he didn't plan on returning to his weatherman duties just yet.
"You lose a certain amount of muscle mass for every week you're in the hospital, and I was in the hospital for four weeks," he said. "It's just a certain amount of weakness. I'm doing physical therapy every day, occupational therapy. I've got to just get my strength back."
Despite his health issues, he tried to calm people and said, "I feel good, I feel strong, and every day I feel a little bit better."
Fans across the country have continued to send prayers and well wishes to Al and last week, his TODAY family took it upon themselves to brighten his day by surprising him at home with their own rendition of "Jingle Bells" and a special version of "I'll Be Home for Christmas."
Hoda Kotb, Savannah Guthrie, Dylan Dreyer – who has been filling in for Roker – Sheinelle Jones, Craig Melvin, Jenna Bush Hager, and countless TODAY staff serenaded an emotional Al Roker in front of his New York City home.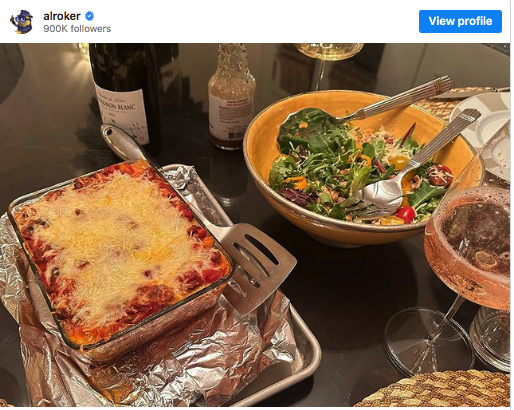 "It was one of the most heartwarming moments I think (for) all of us," Guthrie said of the moment. "Everybody was in tears, and it was just beautiful and so wonderful to see him."
"It's impressive you did that without a prompter," Roker joked. But then he got serious and thanked everyone for their support during the past several weeks.
After a month-long health battle, Al Roker is on the mend. With the holidays coming up, the NBC star has shared several updates on his Instagram.
As for now, Al is at home, and he's certainly embracing the Christmas spirit!
In one of his latest posts, he shared some pictures from his kitchen and showed off his cooking skills – which his daughter Leila wasn't too happy with, apparently.
In another post, Al posted pictures of him and his family decorating the Christmas tree.
It sure is nice to see that Al is finally home and can enjoy Christmas with his family and friends – we hope that he doesn't have to return to the hospital for a while now!